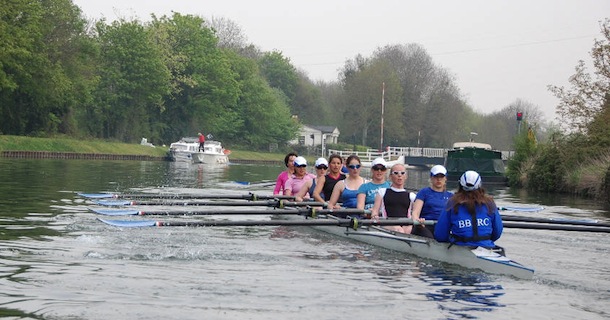 Learn to Row
Barnes Bridge Ladies are holding a Learn to Row course starting on Tuesday 12th August. 
The course:
4 weeks (Sunday 12 August – Tuesday 4 September)
2 sessions per week (Tuesday evening 7pm and Sunday morning 11am)
Sessions up to 2 hours
Cost £100
Suitable for those that have:
completed a get fit to row course
been part of an indoor rowing group
completed an on the water taster day
completed a learn to row in a prior year
If you do not meet these criteria, don't worry there will be a comprehensive learn to row course from the start of September!
This learn to row course is run by coaches, experienced rowers and coxes, where we will support you throughout the 4 weeks to meet your personal objectives and introduce you to the water and hopefully a love for the sport.
For the first few sessions, you will have experienced rowers sitting the boat for you to keep it stable so you can focus on what you are doing without having to worry about anything.
Sessions will include as a minimum one water sessions a week as well as practice in the tank and some fitness training on the erg and within the gym
We expect you to commit to at least 6 out of the 8 sessions.
We have limited places available on the course. Once the course is complete,  you will be invited to the BBL and Cygnet "club day" social on Saturday September 8th, There will be optional fun racing, a BBQ and the bar will be open.
On completion of this course, those that have shown an aptitude for the sport and a level of commitment will be invited to join the club's novice squad.