If there was any further sign needed that Spring had well and truly sprung, it was received loud and clear Sunday morning ahead of the 2017 Boat Races.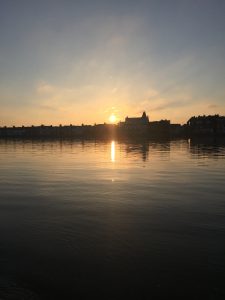 A glorious paddle up to the pink house was had, and we managed to escape the hoards of Putney crews for the better part of the outing; always a bonus.
The sunshine proceeded to draw the crowds to the hard in anticipation of the women's and men's Cambridge vs Oxford races, and a lovely afternoon was spent amongst good company, and ample refreshment.
We even got a wave from a Barnes Bridge blue on board the Gloriana, the ladies keep good company!