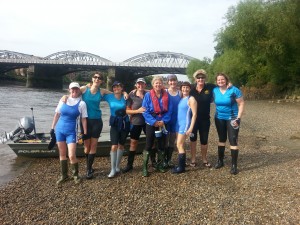 Plenty of good things to look back on over the season: we've welcomed 2 new squad babies (Dylan and Lily), raced Barnes and Mortlake International Regatta in a quad and a double, and spent a Happy afternoon at Henley. Over the summer we all got out in small boats and many have learned to steer and scull – some who thought they never would! We rounded off the summer with an intrepid row to Westminster, thanks to J coxing and Dave in the launch.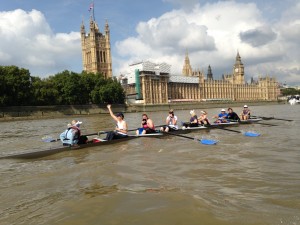 ……….and plenty of good things to look forward to! Lynne is back in the coaching seat, with a new training plan to get us fit, we have 2 doubles racing in Pairs Head, 2 quads racing in the Rhine Marathon, 2 Weddings, and further off we'll be at the Voga Longa 2015 in Venice in May. And that's not to mention 4's Head, Scullers Head and Vet's Head, and more both home and away!
Come join us if you dare!