A steady commitment to winter training and a successful training camp is paying off for pot hunting during the regatta season.
Hammersmith Regatta
Katy B and Sarah P had a row over (with pots but not points) when their oppo (London) didn't show. Katy also raced in her single in extremely challenging water.
Chiswick Regatta
Sian won two heats in her single to make it to the final.
Borne@Chiswick
Beth and Sarah P won W.IM3.2x against a much younger crew. The race was close until the last few metres where they pulled away to win.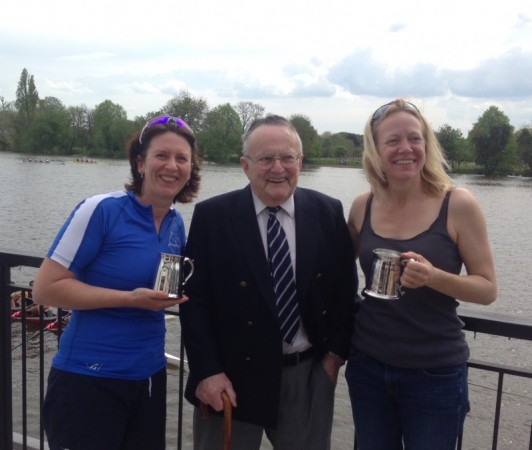 Mixed crew Tiramisu won in the closely fought NovMix 4+ Pudding Races (too bad you Muffins, Doughnuts and Crumpets), bringing Jo M and Miranda their first pots ever, and Sian her first coxing pot.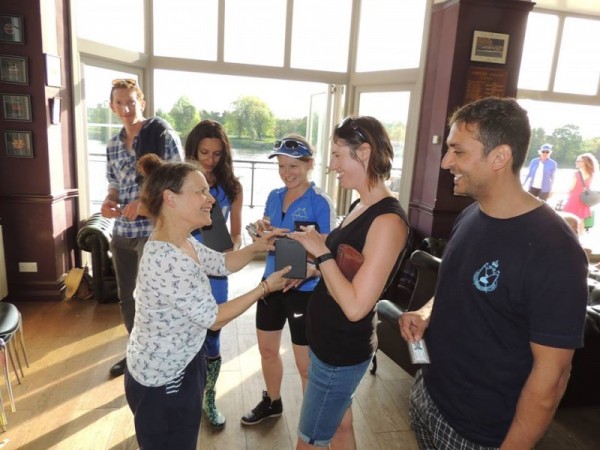 Putney Town Regatta
At Putney Town Regatta two wins: Katy B and Sarah P won the final of the W.IM3 2x after a row over in the semi (where is that London crew), and our W Nov 4x (Emilie, Sian, Laura and Lucy) won the semi and the final to de-novice!  Well done Ladies!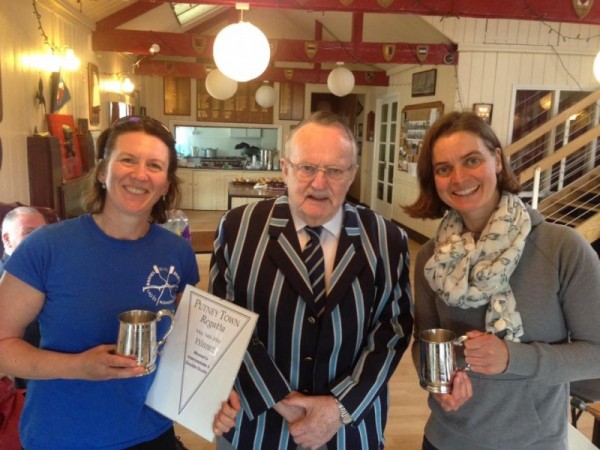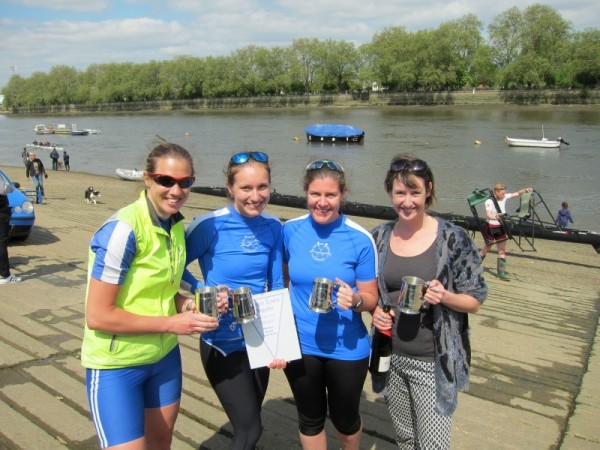 The W.Nov4+ fought hard and raced well (Kez, Lexi, Emma and Anna) making the most of their racing start.  With thanks to Sarah P for coxing, and allowing Anna to sit in a rowing seat for once.
Peterborough
Emilie and Lucy also showed great BBL spirit in their 4 races;  the race of the day was the WIM3 2x repechage when they would not let Cambridge '99 come past, finishing less than a canvas ahead to go through to the final. Nerve wracking.
Barnes and Mortlake International
At the final Tideway regatta of the year Beth and Bec won W.IM3.2x.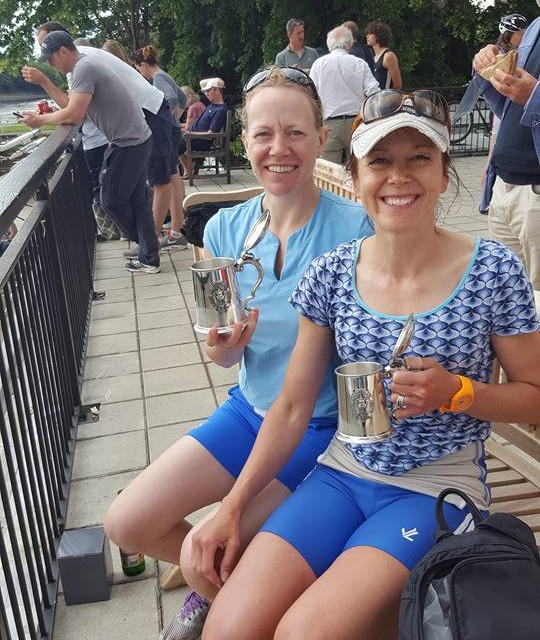 These racing results are testament both to the efficacy of Mark's training plan, and to the hard work the whole squad is putting into training – with a record number of 2k PB scores were posted – well done Ladies, it is always worth it!