For some of us the idea of going to Dorney is one of the highlights of our short rowing careers even if it's just for training.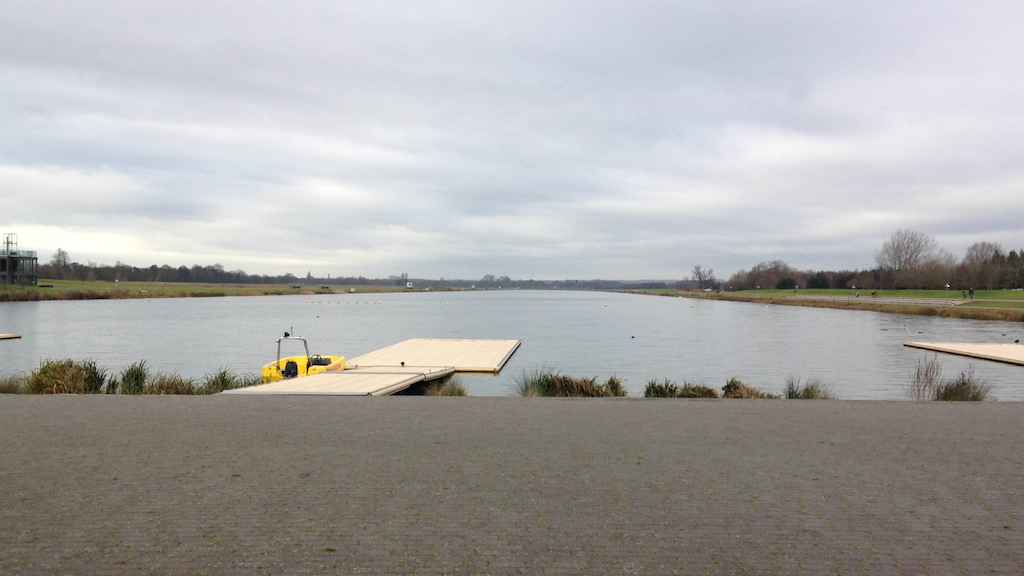 A number of the girls had only rowed on the tideway or possibly travelled a little further afield to St Neots, Oxford or Henley, but when the option of seat racing on an Olympic course with lanes was mentioned you could feel the trepidation of the more novice of girls. Crew selection is terrifying at the best of time but when it comes just after Christmas we all really had to keep our focus and try not to go too overboard with the festivities. Knowing that straight after the Christmas break we would be faced with a 5k test that would put us in line of a potential seat in one of the WEHORR crews we really had to consider whether that extra mince pie was worth it or if we should really get off the sofa an do that extra plank on our training programme!
So with the 5ks out of the way and a number of PBs ticked off we loaded the trailer and packed all our winter warmers and lots of flapjack and coffee for two days of training at Dorney lake.
After a brief wait in freezing temperatures for the trailer to arrive, hoping Captain Jo was all right and on her way. We unpacked while trying to keep the feeling in our fingers and get rigged and ready to start our pieces.
It would be a long cold day with some slightly more unusual combinations (to our minds anyway – those coaches are strange creatures) on the list for the stroke seat fight. Our hearts filled when we were given a break to warm up and found the changing rooms were nice and toasty with under floor heating to warm up our toes! The flap jacks were passed and the coffee was shared and we all felt great after getting in what most people would consider a days training before breakfast. After a change in to warm dry clothes we were back out on the water doing more timed pieces.
Day two after all crews had survived the freezing temperatures on the Saturday we then had the joys of torrential rain! We were soaked to the bone but coaches were out in force making sure everyone was working hard and crews were starting to gel together. Thankful of the multiple sets of spare kit we had brought with us before packing up to go home.
After a solid weekend of training we walked away with three new steerer's and two racing 8s . We are ready to face the head season!