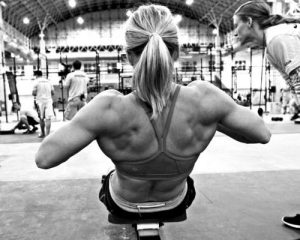 Barnes Bridge ladies are holding a fitness focused Get Fit to Row course starting on Tuesday 19th June. This summer we are running a fitness focused  Get Fit To Row course, starting on June 19th. Slightly different from courses we have held in the past, this is ideal for anyone who is keen to get into rowing, or to get back into rowing shape after a time away from the sport. 
The course will be land-based, with a taster session on the water in the last week. If  successful graduates are interested in joining the club, we will look at whether it will be possible to bring these individuals up to the ability necessary to join our existing development squad after completing the course.
The GFTR course will run 3 days a week: Sunday 11am-12pm, Tuesday 7pm-8pm and Wednesday 7pm-8pm. Two of these sessions will be technical, on the ergometers (rowing machines) or later in the course in the indoor tank, and one will be circuit training, to maximise endurance and raise fitness levels quickly. All sessions are held by existing BBLRC coaches or senior squad rowers.
We encourage anyone interested to commit to as many of these sessions as possible (although of course we understand that everyone has a life outside of training) for maximum results.
The course will start on Tuesday the 19th of June. It will cost participants £185 pounds and  it will comprise five weeks training, with three sessions a week.
If you are interested – sign up  as soon as possible as there are limited spaces available.
If you have any questions please feel free to email vice-captain Bec Martin on beccmartin@gmail.com.