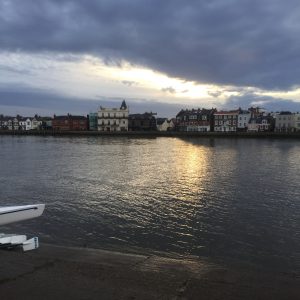 The starts have been practiced and the rhythm nailed, on to the pasta and an early night ahead of the next race of the season, Hammersmith Head.
Be sure to keep a look out for our Masters C 8+, setting off at number 244, and our Novice 8+ at 260, there could be a pennant in the cards!  We'll be the ones in blue;-)
Check back in with us soon for a recap of the race and the results!